Good evening everyone,
I hope all of you reading this post are in the best of health and good times.
I had to make a post today for it's a beautiful day – for me, on a personal level, as I have news to share, for all the people celebrating their festival today, and for all those of us who loved and adored our favourite show together.
To begin with, a very happy Eid al-Adha to everyone celebrating it. I hope you had an amazing festival with family and loved ones.
Times are tough and a lot of us had to restrain our celebrations for almost all festivals for over a year. May Almighty hear our collective prayers, forgives our sins, and bring the world to normalcy to be with our near and dear ones in good times and challenging ones.
Another almost-festival is the celebration of the anniversary of Kaisi Yeh Yaarian. Congrats to all the fans. It's 7 magical years. Wowww!!!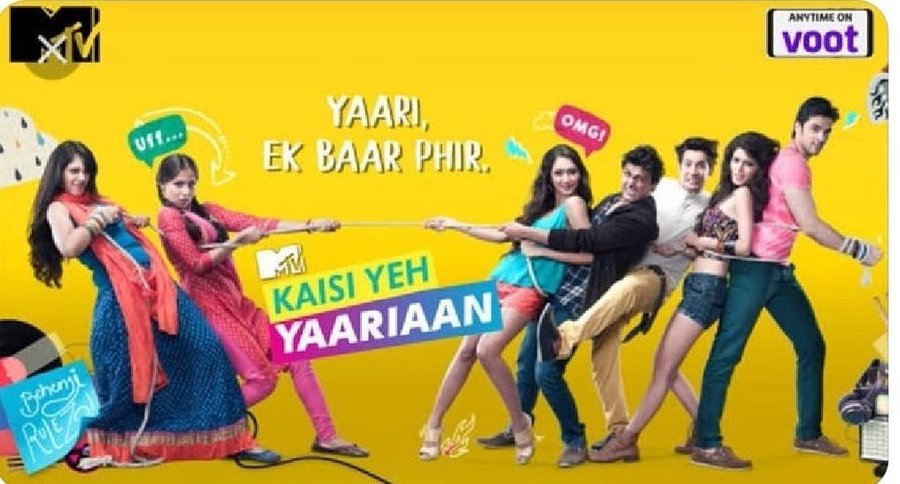 KYY is legit the cutest show I have ever seen on ITV. Though I started watching only in 2017 but finished seasons 1& 2 in a week and a half. And I watched season 3 with everyone else. I will go on writing pages on pages if I start writing about the writing and execution of this show. It has been my topmost favourite. Especially, the way the characters of Manik and Nandini were handled, the way Parth and Niti lived them, they stood a class apart. They've represented many shades in one show and grown leaps and bounds with it.
They have been my muse for most of my creations. I'm so glad I found them.
And through MaNan and KYY, I found a lot of readers who followed me wherever I wrote and published. I'm always grateful to all of you.
Happy 7 years to the KYY family. May we celebrate more for years to come 🎉✨
Coming to the personal news that I had to share –
This is something about me and I always try to share all that I am doing and what I'm planning ahead. This is about personal growth in my career – I have a PostGraduate Diploma in Clinical Research and now, I'm taking another leap in my career and joined a drug development team that is researching the development of new skincare products and clinical trials about them.
I'm officially a scientist now. A Medical Scientist to be precise. More about it after the studies conclude and results get published, which may again take years. But at this moment, I'm loving it.
My heartfelt gratitude to all of you who always wish well for me and send prayers.
They work, trust me 💖💖💖 I pray the same for you. May God keep you on His precious list and shower His love and blessings on you.
A lot of messages ask me about the stories that I posted here. I'll definitely continue and working on streamlining my schedule as loads of things have piled up. My social media usage is limited and all my focus is currently on setting a routine that gives me ample time to connect with all of you, help you in whichever way I can, and continue to write, as that connects us more than everything else.
I hope you and your families stay happy, healthy, and safe 🌻🍁
Third wave of covid19 may knock on our doors any day so please stay protected, stay safe, get vaccinated, if eligible, and maintain all safety protocols.
You are precious 💖💖💖
Take care. Stay blessed.
Love you all 🤗🤗
M